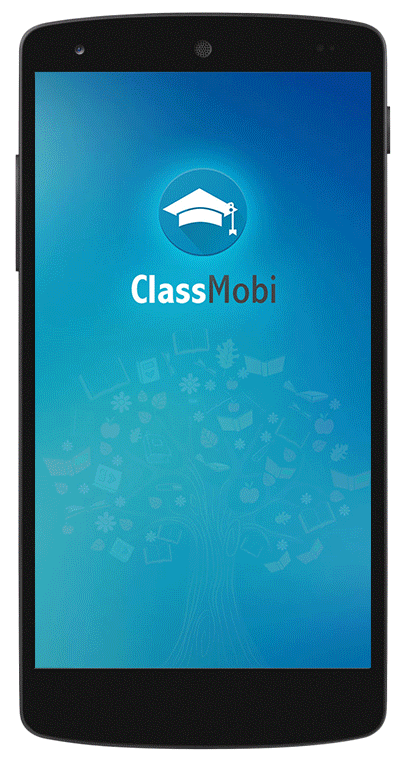 ClassMobi
Connecting teachers & parents for student success. Any school - Any device
Sign Up As School
Class-Mobi , It is really a fantastic tool to interact with the parents without the use of paper in other words you are not just helping us only but indirectly you are helping us to maintain ecological balance/green enviorement..
- The Swaminarayan School, Nagpur-(Urban).
With Class-Mobi, our teachers are able to reduce their administrative tasks by almost 20 %, by not having to create repetitive classwork and homework assignments for students.
--- Chinar public school (Alwar)
Class-Mobi app keep me up to date with all my child's school activities. Now I never miss on any assignments that are due.
--- Scott Leggett, Parent of 3rd Grader.
INSTITUTES THAT TRUST US
Guru Harkrishan Public School
Sri Ganganagar
oxford international school
Rajkot
Foram Vidyalaya , Mehsana
Mehsana
BRILLIANT PUBLIC SCHOOL
Jehanabad
SDMT PRABHAVATI PUBLIC SCHOOL
Balangir
PARVATI PUBLIC SCHOOL
Jaunpur
SRI JNANAKSHI VIDYANIKETAN
Bangalore Urban
DAV Centenary Public School, Reckong Peo
Kinnaur
Alma Mater - The School
Gorakhpur
Achievers Public school
Alwar
Ed-world Public School
Alwar
Achievers Public School
Alwar
ARYA PUBLIC SCHOOL , H.K.M. NAGAR ,ALWAR
Alwar
STANFORD CONVENT SCHOOL
South West Delhi
CAMPUS PUBLIC SCHOOL, DRPCAU, PUSA
Samastipur
Kaliram Chandrakar Public School
Dhamtari
SPS INTERNATIONAL SCHOOL
Kapurthala
A.D.Joshi Junior College,Solapur
Solapur
Indian Model Kids School,Solapur
Solapur
P. P. SAVANI SCHOOL - GUJARATI MEDIUM
Bharuch
P. P. SAVANI SCHOOL - CBSE
Bharuch
Sri Ram Convent School
Varanasi
MKET's LK Eng Med (CBSE) SCHOOL
Davangere
Godwin Public Sr.Sec.School
Ferozepur
DAV DUTTNAGAR RAMPUR
Shimla
PARASRAM HETRAM SR. SEC. SCHOOL
Bhiwani
Cambridge International School
Gurgaon
DOON VALLEY CAMBRIDGE SCHOOL ZIRA
Ferozepur
Swami Vivekanand Police Public School,Solapur
Solapur
Indian Model School,Akkalkot
Solapur
Model Public School,Solapur
Solapur
Indian Model School (CBSE), Solapur
Solapur
DELHI PUBLIC WORLD SCHOOL, AMARAVATI
Guntur
INDIAN MODEL SCHOOL ,SOLAPUR
Solapur
AMG Competition Academy
Sawai Madhopur
Arya Public Sr Sec School Malviya Nagar
Alwar
Pehla Kadam
Alwar
All Saints International School
Alwar
Jyoti Vidyalay E.M.H.S.School
Durg
LALA HANS RAJ MEMORIAL CONVENT SEN SEC SCHOOL MOGA
Moga
Mayor World School
Jalandhar
Subhash Convent School
Sikar
Arya Public Sr. Sec School SDM
Alwar
Jyoti Hr.Sec.Eng.Med.School
Durg
CHINAR PUBLIC SCHOOL
Alwar
KSB World School
Patiala
SHEVGAON ENGLISH MEDIUM SCHOOL SHEVGAON SHEVGAON
Ahmednagar
AL YASMIN INTERNATIONAL SCHOOL
ar-Riyad
NOORUL HUDA SCHOOL
Fatehpur
St. Amtul Public School
Sambhal (Bhim Nagar)
Sri Agrasen School
Ramgarh
The Swaminarayan School
Nagpur
Delhi Public World School, Alwar
Alwar
ST. XAVIER'S SCHOOL
Alwar